Lose Weight, Feel Great, and Transform Your Life!
CheetaThin contains 7 powerful all-natural ingredients that empower women to regulate their appetite and metabolism, making it easier to lose weight.
"I got on the scale after a month... and I'm 9kgs down! It's the first time in I can't tell you how long, where I've tried a product that has actually done what they said it would."
⭐⭐⭐⭐⭐- Monica B. Port Elizabeth
Good For Your Body...
No harsh side effects, sugar-free and vegan friendly. Made from high-quality all-natural ingredients that you can trust.
Results Without Harsh Side Effect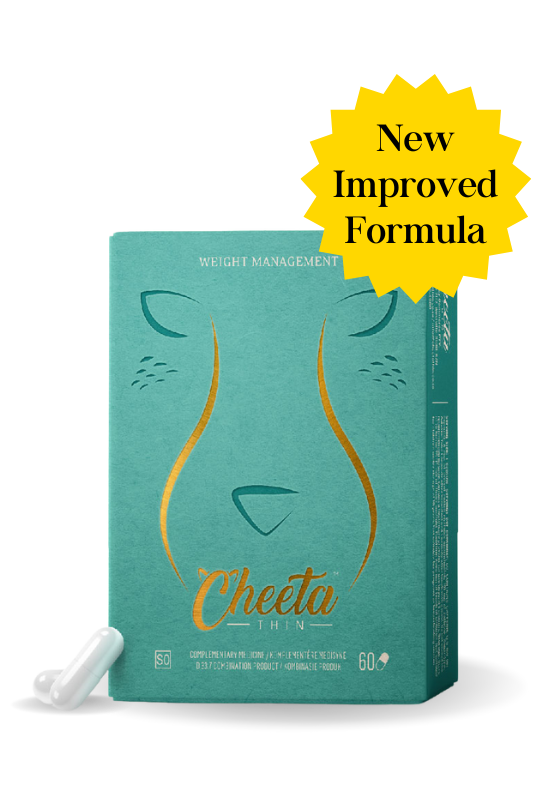 CheetaThin® Weight Management
Your new healthy weight routine is here. Each capsule is packed with powerful herbs.
Reduced food cravings with Garcinia Cambogia
Support youthful metabolism
Detox oxidative stress
"I've always been a pretty active person and I've stuck to a well-balanced meal plan, but somehow I never saw much progress. Since I started CheetaThin I've finally reached my weight goals. I'm finally able to fit in jeans that I've put in the back of the closet a long time ago."  - Sandy C. Durban
Get Started
No-Returns Needed 90-Day Money Back Guarantee

If for any reason at all you don't absolutely love CheetaThin®, you have 90 days to claim a refund without sending back the opened box. Yes, you get to keep the opened box!
Why CheetaThin?
CheetaThin Weight Management is a powerful appetite suppressant. It is a safe and natural way to control your hunger cravings and boost your weight loss journey.
Convenient and easy to use

Our convenient and easy-to-use capsules are specially formulated for daily use, simply take one twice a day for optimal results.

Locally Manufactured

CheetaThin Weight Management is locally manufactured, meaning that there are no additional conversion rates or shipping fees.

Natural Ingredients

Our capsules contain a blend of 7 natural ingredients that work together to reduce hunger and support weight loss without harsh side effects.
Join the CheetaThin Community
Break the silence of your weight loss struggles in our community where you can connect, share, and bond with other women who are experiencing this overwhelming, yet completely normal, facet of weight gain.
Real Women. Real Results!
Razina P. Durban

⭐⭐⭐⭐⭐

"I've always been a pretty active person but somehow I never saw much progress. The more I added to my exercise routine the hungrier I got, so I allowed myself to eat more. Since I started CheetaThin my appetite has almost disappeared and I'm down about 8kgs and almost 2 dress sizes. Very happy with the product. Thank you CheetaThin!"

Candince M. Johannesburg

⭐⭐⭐⭐⭐

"I've been using it for 2 weeks now and I'm in love with this product guys. I'm already down 2.5kgs. And it's super easy to order online. I received mine after 2 days and delivery was free. I will most definitely keep using this amazing product. Thank you so much CheetaThin for changing my life for the better."

Prisha C. Durban

⭐⭐⭐⭐⭐

"I've been using the CheetaThin capsules for the past few weeks. My cravings have disappeared, which is amazing! Usually, after lunchtime, I would get very sleepy, but ever since I started the product my energy levels have increased.

When I come back from work I'm now able to do all my cleaning, cooking and by the time I go to bed I've still got the energy to do some more. I've had no side effects whatsoever. No headache, no nothing."